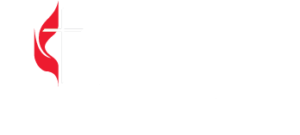 Welcome to St. Paul United Methodist Church!
At St. Paul's, we gather as the children of God – praising Him and building faith in His believers. Our collection of imperfect people recognizes that life is messy. But this church family is deliberate in forming a relationship with Christ and making a real impact in our community.
Our mission is to make disciples of Jesus Christ for the Transformation of the World. Jesus Christ is the Son of God who died on the Cross to offer salvation through faith in Him to all. If you will believe and live faithfully to it, God invites you into His family today to begin maturing in your faith.
We invite you to participate with us in praising Almighty God.
In the year 1871, a few of our ancestors, who were slaves six years earlier, gathered to study the Bible together to meet their spiritual needs. The first meeting place for these determined and inspired believers was a secluded Brush Arbor near Liberty and Main Streets. The Brush Arbor was the beginning of the St. Paul Church, the first African American Church established in the town of Winston.
A merger between St. Paul and Mt. Pleasant Methodist in 1967 formed St. Paul Methodist Church. Mt. Pleasant was founded in 1897 as an Episcopal church. Those that came before us demonstrated how we can succeed for Christ by keeping the faith, staying in prayer and not allowing obstacles to block our way. God continues to bless the St. Paul family by using us to reach out in service to the people in our community and to bring others to know our Lord and Savior Jesus Christ.
Today
We are a church with dynamic worship and music. Where you will find scripture preached with power and accuracy. Bible studies will increase your knowledge of God and lead you to love Him more. Committed to genuine hospitality, our members will welcome you into our hearts and this church.
St. Paul is a Giving church. Our church is supported by the regular and faithful tithes of God's people. In addition, we offer opportunities to give to specific causes through offerings. Our outreach work is supported through our weekly Mission's Offering. Scholarships are funded through the annual Church Anniversary Offering in May. Revival is supported through an offering in October. At Christmas, we give an offering to support Africa University. In these ways, we tangibly show that we care. When you give at St. Paul every cent is used to further the cause of Christ. We would have it no other way.
St. Paul is an exciting place to mature and demonstrate your passion for God and others.
Reverend Pamela Blackstock
The The Reverend Pamela Blackstock is a graduate of Winston-Salem State University with a Bachelor of Science Degree in Early Childhood Education. She was a National Dean's List recipient as well as a Who's Who Among Students in American Universities and Colleges. While at Winston-Salem State she was inducted into the National Sorority of Phi Delta Kappa, and reigned as Miss WSSU, and was featured in Ebony Magazine.
She was an educator and worked as a recruiter for African American teachers, the underprivileged Hispanic population, and the special needs population. She served as president of the local North Carolina Education Association, and received various honors and accolades including first runner-up Western Rockingham City Schools as its Teacher of the year, Jaycee's Outstanding Young Educator, and Mary Kearn's Outstanding Science Teacher.
After heeding God's call upon her life, she pursued a Masters of Divinity degree from Duke University. She was ordained an elder at the 2006 annual conference of the United Methodist Church. She has served on various non-profit boards, taught at Randolph Community College in its Adults Services Department and served as campus minster at Winston-Salem State University.
She is committed to help the hurt and the lost accept the love of Christ while leading them to a deeper relationship with Jesus. She states as her most important accomplishment, that of accepting Jesus Christ as her Lord and Savior.
For being together! ………………………………………………………..

Fellowship
For inviting others to Jesus! …………………………………….

Evangelism
For celebrating God! …………………………………………………….

Worship
For prayer! ……………………………………………………………………………

Prayer
For studying God's word! …………………………………………..

God's Word
For helping others! ………………………………………………………..

Ministry
For telling our story to others! ……………………………….

Outreach
For expecting growth! ………………………………………………….

Faith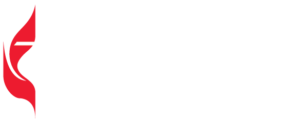 2400 Dellabrook Road, Winston-Salem, NC 27105
©2021 St. Paul United Methodist Church | All Rights Reserved