Worship at St. Paul United Methodist Church!
Worship at St. Paul serves two purposes: to praise God and build faith in God's people. Our mission is to make disciples of Jesus Christ for the Transformation of the World. Jesus Christ is the Son of God who died on the Cross to offer salvation through faith in Him to all. If you will believe that and live faithfully to it, God invites you into His family today to begin maturing in your faith.
Following the sermon the pastor will give directions on how to become an active member of this church. You are invited to participate with us in praising Almighty God.
St. Paul invites you to worship with us at any of our worship celebrations. Our worship is spirited, biblical, uplifting and it challenges us to live our faith in every situation. Worship is designed to help worshipers –
• Learn something about God,
• Experience the presence of God, and
• Commit to do something for God.
Sunday Worship
11:00 a.m
.
call in at 253-215-8782 or, 301-715-8592 –
Meeting ID

: 988 6504 9994
NOTE: Please be sure that you have free long distance. These are not toll free numbers.
Sunday Children's Church 11:00 a.m.
Join Us Sundays mornings during 11:00 Worship Service in the
Fellowship Hall for a child centered worship experience.
Contact us

HERE

to request the password
or, dial in at 1-301-715-8592 (PIN: 5651456283)

Wednesday Prayer 6:00 a.m. and 6:15 p.m.
Join Us via dial in at 605-313-4839 (PIN: 969604#)
During this time, pray for St. Paul and St. Paul is praying for you.
Wednesday Bible Study 7:00 p.m.

Contact us

HERE

to request the password
or, dial in at 1-301-715-8592 (PIN: 92372013479)
To be sure, this is a difficult time but we can not only survive in this time, we can thrive!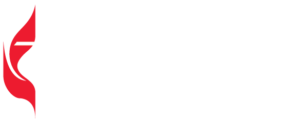 2400 Dellabrook Road, Winston-Salem, NC 27105
©2021 St. Paul United Methodist Church | All Rights Reserved