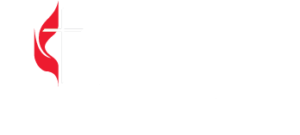 Welcome to St. Paul United Methodist Church!
At St. Paul's, we gather as the children of God – praising Him and building faith in His believers. Our collection of imperfect people recognizes that life is messy. But this church family is deliberate in forming a relationship with Christ and making a real impact in our community.
Our mission is to make disciples of Jesus Christ for the Transformation of the World. Jesus Christ is the Son of God who died on the Cross to offer salvation through faith in Him to all. If you will believe and live faithfully to it, God invites you into His family today to begin maturing in your faith.
We invite you to participate with us in praising Almighty God.
In the year 1871, a few of our ancestors, who were slaves six years earlier, gathered to study the Bible together to meet their spiritual needs. The first meeting place for these determined and inspired believers was a secluded Brush Arbor near Liberty and Main Streets. The Brush Arbor was the beginning of the St. Paul Church, the first African American Church established in the town of Winston.
A merger between St. Paul and Mt. Pleasant Methodist in 1967 formed St. Paul Methodist Church. Mt. Pleasant was founded in 1897 as an Episcopal church. Those that came before us demonstrated how we can succeed for Christ by keeping the faith, staying in prayer and not allowing obstacles to block our way. God continues to bless the St. Paul family by using us to reach out in service to the people in our community and to bring others to know our Lord and Savior Jesus Christ.
Today
We are a church with dynamic worship and music. Where you will find scripture preached with power and accuracy. Bible studies will increase your knowledge of God and lead you to love Him more. Committed to genuine hospitality, our members will welcome you into our hearts and this church.
St. Paul is a Giving church. Our church is supported by the regular and faithful tithes of God's people. In addition, we offer opportunities to give to specific causes through offerings. Our outreach work is supported through our weekly Mission's Offering. Scholarships are funded through the annual Church Anniversary Offering in May. Revival is supported through an offering in October. At Christmas, we give an offering to support Africa University. In these ways, we tangibly show that we care. When you give at St. Paul every cent is used to further the cause of Christ. We would have it no other way.
St. Paul is an exciting place to mature and demonstrate your passion for God and others.
The Reverend Donald Jenkins is pastor of St. Paul United Methodist Church in Winston-Salem, North Carolina. Prior to serving at St. Paul, Pastor Jenkins served the Gordon Memorial United Methodist Church (1990-1993), Nashville, Tennessee; Seay Hubbard United Methodist (1984-1990), Nashville, Tennessee and Scott's Chapel United Methodist Church (1981-1984), Shelbyville, Tennessee. He also served as a student assistant pastor at the First United Methodist Church (1980-1981), Harvey, Illinois.
Pastor Jenkins is a native of Kansas City, Kansas. He is a graduate of the Kansas City, Kansas public schools, American Baptist College (1978), Nashville, Tennessee and Garrett-Evangelical Theological Seminary (1981), Evanston, Illinois.
Since 1993, Pastor Jenkins has lead St. Paul United Methodist Church in discovering the joy of dynamic worship, becoming active in community ministries that target real needs, thirsting to learn more about the Bible, taking risks of faith, trying new things and encouraging church members to discover and use their God given talents and spiritual gifts. The church has active ministries for all ages and several significant outreaches into the community.
Pastor Jenkins' goal is to reach church members and persons looking for a church home with the encouraging truth that our God is a God upon whom we can and should depend. "Our God is able."
Pastor Jenkins is a clergy member in full connection in the Western North Carolina Conference of the United Methodist Church and has served the conference on several committees. He has served or currently serves on several community boards.
Pastor Jenkins is married to Denise A. Jenkins, a native of Nashville, Tennessee. They are the parents of one adult daughter, Brittany. Pastor Jenkins is also the father of three adult children, Donald, Daniel, and Yvonne.
For being together! ………………………………………………………..

Fellowship
For inviting others to Jesus! …………………………………….

Evangelism
For celebrating God! …………………………………………………….

Worship
For prayer! ……………………………………………………………………………

Prayer
For studying God's word! …………………………………………..

God's Word
For helping others! ………………………………………………………..

Ministry
For telling our story to others! ……………………………….

Outreach
For expecting growth! ………………………………………………….

Faith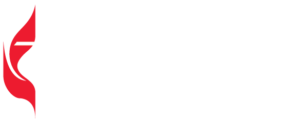 2400 Dellabrook Road, Winston-Salem, NC 27105
©2021 St. Paul United Methodist Church | All Rights Reserved