St. Paul United Methodist Church Community
At St. Paul, we believe that each of us is called to participate in the outreach ministry of Jesus Christ. Putting our faith into action is at the very heart of our Christian calling. Every person in the church has the opportunity to serve.
Volunteers embody Christian love in action by bringing their diverse talents to local outreach ministries and mission.
Ashley Elementary School Compass Cash Store
Students at Ashley Elementary School need our help. We, as a church family, have been asked to supply the gifts for the children in their school store called the Compass Cash Store. Students earn school bucks to use in this store to purchase fun items as an incentive to promote good behaviors. The store is stocked by donations from parents and the community. St. Paul has committed to keep this store stocked with the necessary items this school year.
Some of the items we can bring are:
Puzzles

Family Games

Candy

Colored

Rubber Bands

Toy Cars (Hot Wheels)

Happy Meal Toys

Books

Crayons

Coloring Books

Pencils

Tiny Notebooks

Hula Hoops

Jump Ropes

Teddy Bears

Baby Dolls

Book Bags

Purses

Socks

Piggy Banks

Nail Polish

Lotions
John D. Ashley (the school's namesake) was a congregant of St. Paul. He led The Fourteenth Street School from 1944 until it closed in 1973. Ashley Elementary was named in his honor and St. Paul proudly supports this institution in his memory.
The St. Paul partnership with Ashley Elementary will make a great impact in the lives of the students and they will be a blessing to us. You may drop off your gifts at the church Monday thru Friday, 10:00am til 4:00pm or 6:00pm to 8:00pm.
Last year, when the students heard the name "St. Paul" – they said,
"that's the church that brings all the good stuff."
Our efforts have already made a difference for the students. Let's keep it up. Thanks on behalf of our future.
Missions
When I was hungry…naked…in prison…out of doors…you helped me. Matthew 25
St. Paul is a totally others centered church. Through Missions, St. Paul reaches our community with the love of Christ in concrete ways.
Every month St. Paul members bring a requested item to church to support Crisis Control Ministries. Financial support is given to community agencies to help those agencies assist people in need. All of this is fully funded by St. Paul through member giving. For a church our size, we are blessed to be able to generously support our community.
Due to the pandemic, we are not accepting crisis control gifts at the church location. Please drop off your donation at the Crisis Control Ministry office at 200 10th Street East, Winston-Salem, NC 27101. You may leave your donation at the donation door Monday, Wednesday and Friday from 9:00am thru 12:00pm
Every working day in the year, someone from St. Paul is serving hot meals through Meals on Wheels at Healy Towers, Assisted Living Community. St. Paul has resumed our Meals on Wheels activities and needs volunteers to deliver meals. Please contact Merilyn Lockett through the church office at 336-723-4531.
Military Outreach
St. Paul has members who serve our country in remote places throughout the world. We support them and other military families by maintaining communication via our social networks & sending cards and care packages during the holidays.
St. Paul partners with First Steps to provide re-entry assistance for ex-offenders fulfilling their parole requirement. Items such as clothing, a pre-paid cell phone and bus passes are given to help get a new life started. First Steps is a program of the Forsyth County Jail and Prison Ministry.
St. Paul is busy but there is much work to do. We welcome additional opportunities to serve our community and participate in community partnerships. In addition, we are eager to welcome additional volunteers.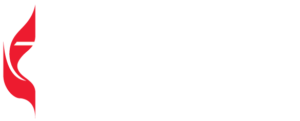 2400 Dellabrook Road, Winston-Salem, NC 27105
©2021 St. Paul United Methodist Church | All Rights Reserved