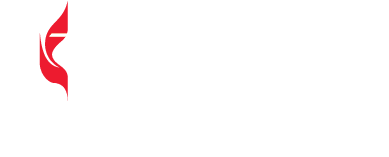 St. Paul United Methodist Church Connect
At St. Paul, we believe that study matures faith. Sunday School meets at 9:30 a.m. with classes for all ages. Teachers meet quarterly for skills development, preparation and planning. The International Sunday School Series is used in all classes.
Sunday School
9:00 a.m. – 10:00 a.m.
Sunday Worship
11:00 a.m.
NOTE: Please be sure that you have free long distance. These are not toll free numbers.
Sunday Children's Church

11:00
a.m.
Please contact the church office for Consent Form and Zoom Information.
Wednesday Bible Study
12:00 Noon
Wednesday Prayer
6:00 a.m. and 6:15 p.m.
We invite you to participate with us in praising Almighty God.
Anniversary
Meeting Times: To Be Determined
Ministry Leader: Chip & Pam Grace
Meeting Times: To Be Determined
Ministry Leader: Cheri Evans & Rachelle Evans Burrell
Meeting Times: To Be Determined
Ministry Leader: Cliff & Evangeline Prince
Church Council
Ministry Leader: Peggy Moore
Church and Society
Meeting Times: To Be Determined
Ministry Leader: Dr. Nathaniel French
Committee on Finance
Meeting Times: Each 3rd Monday at 6:30 pm
Ministry Leader: To Be Determined
Financial Treasurer: Carolyn Perry
Financial Secretary: Rosalind Tucker
Communications
Meeting Times: To Be Determined
Ministry Leader: Don Shegog, II
Couples Ministry
Meeting Times: To Be Determined
Ministry Leader: Melvin & Yvette Scales
Evangelism
Meeting Times: Every 3rd Tuesday @ 6:30 pm
Ministry Leader: Dr. Jana Walser-Smith
Family
Meeting Times: To Be Determined
Ministry Leader: Renee Harrison
Funeral and Grief
Meeting Times: To Be Determined
Ministry Leader: Marion Winbush
Health and Welfare
Meeting Times: To Be Determined
Ministry Leader: Pam Chisholm
Higher Education and Campus
Meeting Times: To Be Determined
Ministry Leader: Shareka Brown & Tameka Brown
Homecoming/Revival
Meeting Times: To Be Determined
Ministry Leader: Mercy Davis & Pauline Cunningham
Hospitality
Meeting Times: To Be Determined
Ministry Leader: Bernice Jordan
Meeting Times: To Be Determined
Ministry Leader: Natalie Young
Meeting Times: To Be Determined
Ministry Leader: Christina Sudler
Nesmith Sick/Shut-In and Visitation
Meeting Times: To Be Determined
Ministry Leader: Larry & Diane Butler
New Members
Meeting Times: To Be Determined
Ministry Leader: Elaine Pitt
Meeting Times: To Be Determined
Ministry Leader: Marojene Hill
Meeting Times: To Be Determined
Ministry Leader: To Be Determined
Singles Ministry
Meeting Times: To Be Determined
Ministry Leader: To Be Determined
Staff Parrish
Meeting Times: Quarterly as announced
Ministry Leader: Anthony Smith
Trustees
Meeting Times: To Be Determined
Ministry Leader: Clifton Prince
United Women In Faith
Meeting Times: Each 1st Saturday @ 10:00 am
Ministry Leader: Bernice Jordan
United Methodist Men
Meeting Times: To Be Determined
Ministry Leader: To Be Determined
Worship
Meeting Times: To Be Determined
Ministry Leader: Rev. Stephanie Stewart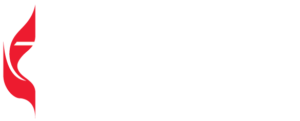 2400 Dellabrook Road, Winston-Salem, NC 27105
©2021 St. Paul United Methodist Church | All Rights Reserved