…for the Lord loves a cheerful giver. 2 Corinthians 9:7
Giving is an act of worship. The ministries and missions of St. Paul are supported by the regular and faithful tithes of God's people. When you give to our church, you're following the instructions of Jesus Christ and allowing our church to change lives within our church family and in our community.
During the year, we provide opportunities for you to support specific causes through offerings.
• Our outreach work is supported through our weekly Mission's Offering.
• Scholarships are funded through the annual Church Anniversary Offering in May.
• Revival is supported through an offering in October.
• At Christmas, we give an offering to support Africa University.
With your support, we will not only survive, but Thrive!
Here's How You Can Give Today
When you give to St. Paul, every cent is used to further the cause of Christ. We would have it no other way.
GIVE BY MAIL
Mail your offering to –
St. Paul United Methodist Church
2400 Dellabrook Road
Winston-Salem, NC 27105
'
GIVE BY AUTOMATIC
BANK DRAFT
Contact your bank to make arrangements.
GIVE BY VANCO MOBILE APP
Available on Google Play Store and the Apple App Store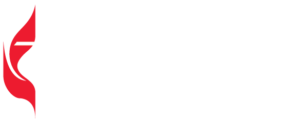 2400 Dellabrook Road, Winston-Salem, NC 27105
©2021 St. Paul United Methodist Church | All Rights Reserved